We are your competent milk logistics partner. Our services cover collecting raw milk from producers and transportation to the dairy. Haulage of liquid foodstuffs from dairies to processing locations is also one of the range of services that we offer.
Furthermore, we also offer the transport of regional bulk goods and drinking water.
When planning, carrying out and processing single routes or even major projects, we have a wealth of experience to draw on so that we can support you reliably.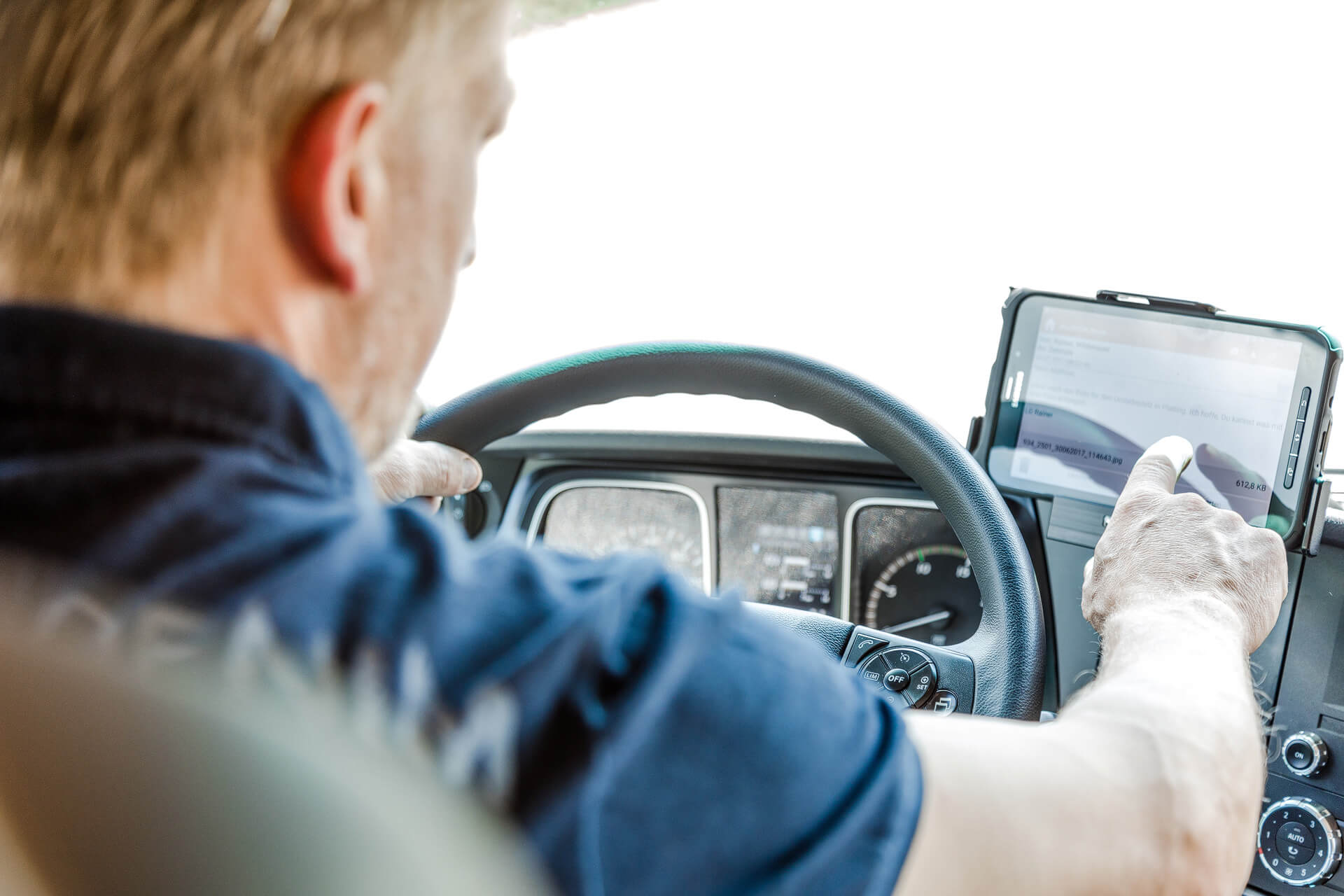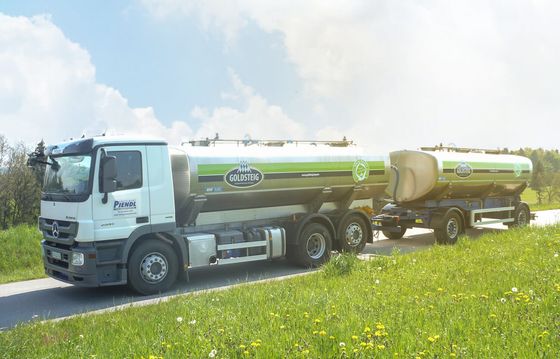 We have been gaining experience in the field of milk collection since as long ago as 1954. We collect fresh, raw milk directly from the producers, the farms.
Even before the milk is delivered to the dairies, we take samples from the loaded goods. We transmit various data, such as quantity and temperature, to milk processing plants via GSM data transfer.
We have tri-axle as well as dual-axle milk tankers in our fleet, all of which are equipped with the latest technology and of course, can also be used as an articulated vehicle.
Transportation of liquid dairy products
We also offer transportation of liquid dairy products. We have the latest generation of insulated tank trailers for this. Transportation is carried out across Europe from milk processing plants to where it is additionally processed. This service is IFS-certified, as is our milk collection, which we are very proud of.
Our fleet includes cabs and trailers of the latest kind, which feature a high payload. Our vehicles can load up to two tonnes more per route than average lorries in this sector. Thanks to this capacity, we can ensure a saving of up to 10% of loading and unloading processes.
These are suitable for the transportation of:
raw milk
skimmed milk
buttermilk
whey
WPC
lactose
cream
various concentrates
...
Regional bulk goods transportation
In addition to our comprehensive services relating to the transportation of liquid foodstuffs, we have also been offering the transportation of bulk goods for over 50 years now. You can have confidence in our wealth of experience in this range of services and trust that we will complete your order reliably and as quickly as possible. Our fleet includes 4-axle vehicles as well as articulated lorries.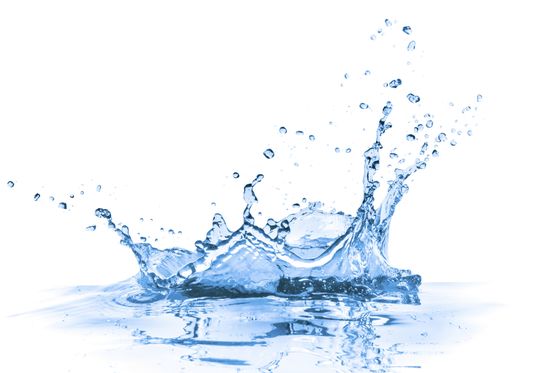 In addition, we transport drinking water wherever you need it, whether for flushing drinking water pipes to construction sites or for general drinking water supply.
We are also on the move across Europe in the field of sea container transport and bring containers to the loading and unloading point on time.